When your cat gets older, the time has come to give it some extra attention and adjusted care. Take a good look at his needs and the signals he is sending to make sure you can give him a comfortable old age.
When is my cat old?
That depends entirely on the cat in question. It is actually not possible to indicate an exact senior age, and an owner often finds it difficult to make an estimate. Some cats are "of age" by the age of eight, while others are still young at sixteen. Did you know that, according to the Guinness World Record, the oldest cat lived to the age of 38 years and 3 months?! So some cats don't feel old for a long time and want stretch their stay with their owner for as long as possible. If you want to know if your cat is "old", it is best to observe your own cat closely to see how it is behaving.
Common problems
As a cat gets older, it is more prone to health problems such as:
Less functioning kidneys and liver,
Dental problems,
Joint problems,
Less good condition,
Increased risk of deaf and blindness,
Hormonal problems,
Less functioning immune system,
Dementia,
Gastro-intestinal disorders.
Chronic kidney failure in cats is quite common, especially in older cats. Unfortunately, the kidney failures are not discovered until late, which means that much of the kidney function has already been lost. It is therefore important to identify kidney failure at an early stage and support kidneys where necessary.
Joint problems are unfortunately common in adult cats, of which (osteo) arthrosis is most common. Osteoarthrosis is a condition where the cartilage of a particular joint deteriorates. Unfortunately, joint diseases cannot be cured. We can, however, take measures to reduce the complaints and slow down the progress of the condition. This includes an adjusted diet to make sure your cat gets the most suited nutritional package that meets its needs, and stimulate regular but dosed exercise. You may also decide to opt for additional (pain relief) treatment.
Dementia can also occur in cats at a later age. The cause of this lies in the nervous tissue of the brain. The symptoms associated with dementia are also seen in cats with severe renal failure and /or an overactive thyroid gland. It is therefore important that cats with dementia symptoms are properly examined by a veterinarian to determine whether we are indeed dealing with dementia and not with another problem.
There are several ways to keep the brain active at a younger age and to support a cat with dementia as well as possible. You may think of brain games, such as the use of a food puzzle.
For cats, and especially cats with dementia, it is important to keep their environment predictable for them and thus change as little as possible. So preferably do not rearrange your furniture often. If necessary, you can reduce the cat's living environment a bit to increase predictability.
Recognising symptoms
You can recognise aging by:
Decreased or instead, an increased appetite.
Difficulty in getting up.
Doesn't like to walk anymore.
Condition problems.
Change in sleep rhythm, for example being awake at night.
Changes in behavior: very affectionate or more distant, restless, poor orientation, meowing a lot and plaintively.
Unexpected urine leakage.
Stink from the mouth.
Digestion problems.
Changes in coat structure: increased shedding, flakes.
Keeping your senior cat fit
Your senior may become less active or may eat less. This can cause complications. Therefore, be alert and keep your cat fit. We give you a number of tips to keep your senior cat fit:
Have your cat regularly checked by your vet. This allows any problems to be detected at an early stage and treated accordingly.
Keep your cat moving, it keeps its muscles flexible. By playing with your older cat you stimulate your cat to move more. You can also offer his food in a soft rubber food ball or food puzzle for extra body and brain gymnastics.
Certain muscles can decrease in strength in senior cats. Since the bladder is a muscle, it may be wise to check and change the litter box a bit more often. With an older cat who has always gone outside, it is advisable to place a litterbox in the house to prevent accidents.
It is important that a cat takes in enough fluids. Always have fresh drinking water available at room temperature. Cats naturally drink little. Preferably place several drinking bowls in the house to stimulate your cat's drinking behavior. In old cats, sufficient drinking is necessary because their kidney function decreases. You can also use a drinking fountain, available at better pet stores. Many cats like to drink from running water.
A senior cat can feel cold more quickly. Allow your senior cat to avoid cold airconditioned rooms if it desires to do so.
Older cats often become poor eaters. Serving them small meals a few times a day may help. Give the meal at room temperature or heat the food briefly. A cat eats based on temperature and odor; slightly heating the food ensures that more odor is released. You can also soak the food in some lukewarm water. This way you know that your cat is getting enough fluids and the food can also be eaten easily if a few teeth are missing.
Make sure your cat's teeth are cleaned properly. Plaque and tartar can cause a lot of discomfort for the animal. In case of serious dental problems, extensive treatment by the veterinarian is necessary.
Proper nutrition for your senior cat
After a certain age, the cat becomes less active and some organs will no longer function optimally, which changes its nutritional needs. Then it is recommended to switch to a food that has been specially formulated for older cats.
Prins has special 100% natural high-quality crunchy kibble foods for senior cats that meet the adapted nutritional needs of older animals, such as Prins VitalCare Senior, amongst other.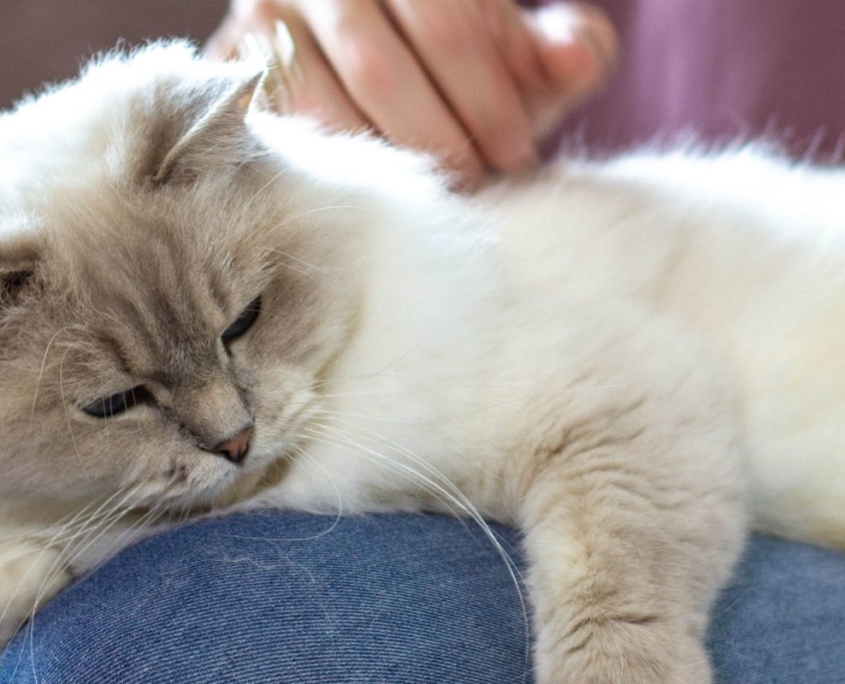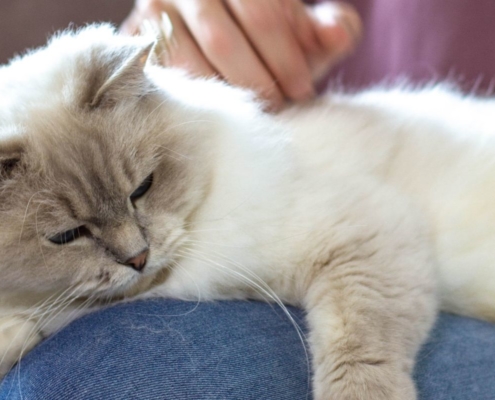 https://jakartapetfoods.com/wp-content/uploads/2020/08/Prins-jakartapetfoods-food-allergy-cat.jpg
800
1900
Maarten Smit
https://jakartapetfoods.com/wp-content/uploads/2020/11/LOGO-jakartapetfoods-website-header.png
Maarten Smit
2020-08-31 21:09:20
2020-08-31 21:28:37
Does my cat have a food allergy?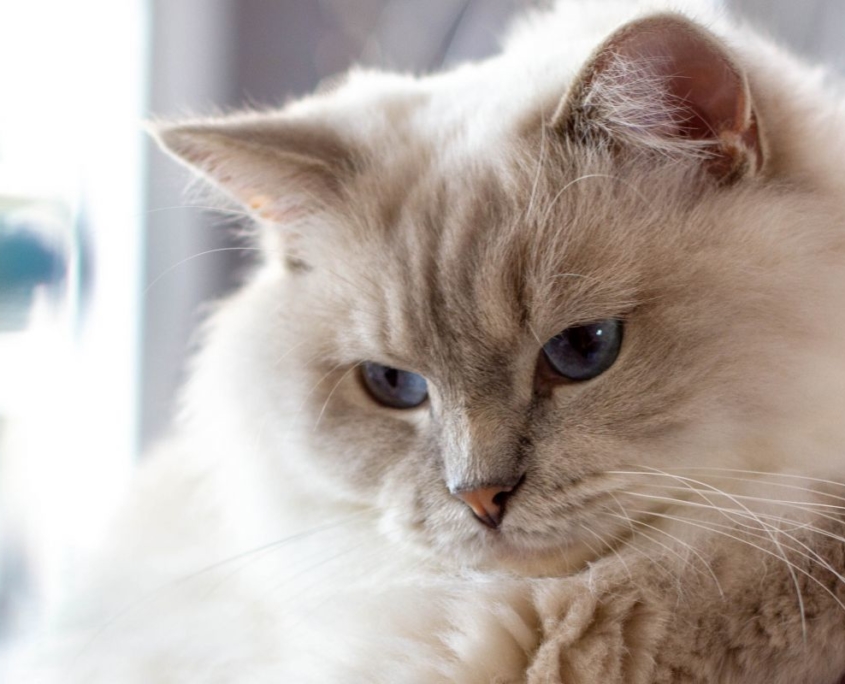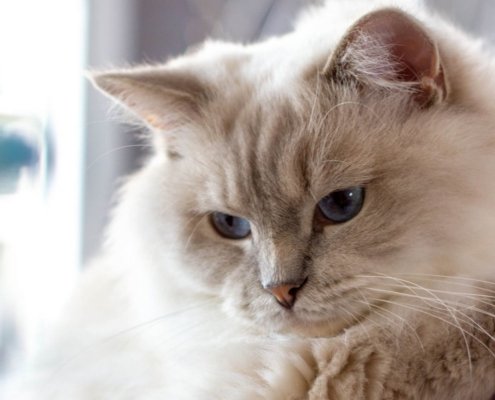 https://jakartapetfoods.com/wp-content/uploads/2020/08/Prins-jakartapetfoods-food-allergy-cat2.jpg
800
1900
Maarten Smit
https://jakartapetfoods.com/wp-content/uploads/2020/11/LOGO-jakartapetfoods-website-header.png
Maarten Smit
2020-03-26 10:08:58
2020-08-31 21:07:41
How to get rid of skin problems with your cat