Recent research as conducted by Prins Petfoods, shows that health is the most important topic for owners to know more about.

Your pet's coat tells a lot about the health of your furry friend. A good diet plays an important role in getting or maintaining a healthy skin and coat.
Hair consists largely of the protein keratin. Proteins are therefore very important for a good coat condition.
Lifespan
Hairs have a certain lifespan, after which they fall out. A new one will replace the hair that has fallen out. In for instance a country like the Netherlands, due to the moderate climate, some animals no longer have clear molting periods, but shed year-round. This certainly applies to animals that live in the house and do not have to deal with obvious temperature changes.
Problems with skin and coat
Skin and coat problems can have various causes. Very often these issues are caused by parasites such as fleas, but there can also be an underlying condition or long-term stress.
Food hypersensitivity
Also food allergies can be the cause of your pet's skin and coat problems. If there is a food hypersensitivity, we can distinguish between a food allergy and a food intolerance. We are happy to explain that difference here:
A food allergy is a reaction of the immune system to foreign substances, also known as allergens. When the immune system is activated, histamine is released, a substance that causes the symptoms of an allergy, such as itching.
Food intolerance produces the same clinical picture as a food allergy. A well-known example of food intolerance is food poisoning from an animal eating food that is not of good quality, has been spoiled or contained certain food ingredients such as chocolate, onion or peppers. Another example is drinking milk.
Did you know this?
Food hypersensitivity can also arise from abnormal or anon-regular eating behavior such as eating too much, eating too much fat or eating inedible objects.
Protein
The allergens that cause a reaction by the immune system in dogs and cats and thus a food allergy, are almost always animal proteins or proteins in grains. With animal proteins you can think of proteins of chicken, lamb, fish or beef. An animal that is allergic to chicken protein does not have to be allergic to the protein of another animal species.
Gluten
In addition to animal proteins, animals can also react sensitively to certain proteins, or gluten in grains. All grain products contain gluten, for example rice, corn, barley, wheat, oats and rye. There are two types of gluten. The gluten that can cause allergies are found in wheat, but not in corn or rice, for example.
Gluten that can cause allergies is found in wheat, yet not in corn or rice.
Coat and nutrition
Good nutrition is important for healthy skin and coat. Prins has feeds that are especially suitable for adult animals with a long-haired coat. High-quality ingredients such as salmon, linseed oil and salmon oil ensure a good coat condition and the addition of omega 3 fatty acids contributes to an improved condition of a sensitive skin and shiny coat.
Salmon oil
Many Prins foods, such as the Protection line of foods for dogs and cats, contain salmon oil. Salmon oil is rich in omega 3 fatty acids and supports a healthy and shiny coat.
Skin problems?
For dogs and cats with skin and coat problems, Prins has 100% natural hypoallergenic diet foods that reduce the risk of a hypersensitivity reaction, but also crunchy kibbles for dogs from it Protection line, such as Prins Protection Croque Mini Lamb Hypoallergenic for sensitive smaller breeds.
Find out the cause!
Skin and coat problems as well as gastrointestinal problems can have various causes. Do you observe more regular itching? First, you must rule out parasitic causes. Fleas and mites are in many cases the main cause of skin and coat problems. If you can rule out parasites, the animal's habitat and diet come into play. Now, it is important to properly map exactly what food the animal is getting, including supplementary food such as sweets, snacks and / or table scraps. On this basis, one can determine which foods your cat or dog has not eaten before and an appropriate hypoallergenic diet can be recommended.
A hypoallergenic diet
A hypoallergenic diet, also called an elimination diet, preferably contains a protein source with which the animal has not previously been in contact. Protein sources that you can use for this are, for example, lamb, duck, ostrich or deer. As a carbohydrate source, rice, potato or corn are often used; nutrient sources known for not quickly causing a hypersensitivity reaction.
At least six weeks …
In order to make a good diagnosis, it is important to give the hypoallergenic diet for at least six weeks. The recovery period of the skin and coat is long and it can therefore take six to ten weeks before the issues are significantly reduced. After six weeks, the itching should be less.
One bite of anything else can nullify the effect of a hypoallergenic diet!
…and nothing else!
It is also very important that the animal only receives the hypoallergenic diet during these six weeks. Absolutely no snacks and snacks should be given, because one bite of these can nullify the effect of the hypoallergenic diet and cause issues again. It is important that your animal does not find any other food outdoors. This may mean walking a dog on a leash and keeping a cat indoors during this time.
Multiple meals
Preferably divide the daily amount of food over several small portions per day. Offering nutrients throughout the day ensures that food hypersensitivity reactions are triggered less quickly.
Avoid eating along
Prevent the animal from eating the food of other pets. If this is not possible, it is advisable to also give your other pets diet food.
Important
Does your cat or dog continue to shed or scratch despite adjusting its diet, or do you doubt the cause of the skin or coat problems? We strongly advise you to consult a veterinarian to rule out a medical cause.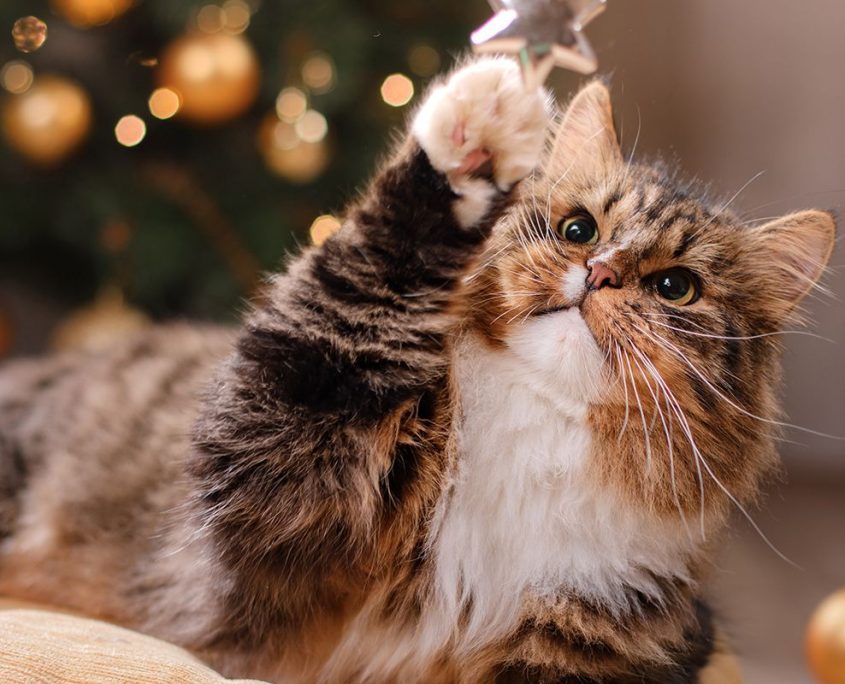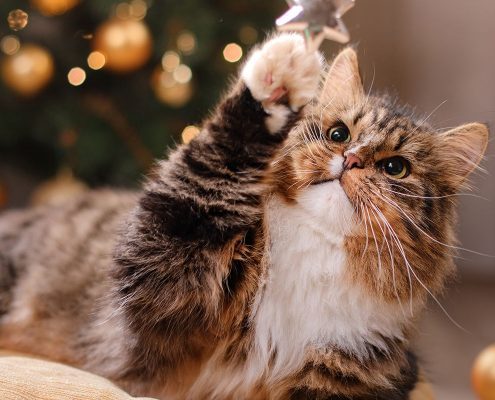 https://jakartapetfoods.com/wp-content/uploads/2021/12/Prins-indonesia-jakartapetfoods1-header-pet-christmas-tips.jpg
800
1900
Maarten Smit
https://jakartapetfoods.com/wp-content/uploads/2020/11/LOGO-jakartapetfoods-website-header.png
Maarten Smit
2021-12-23 00:50:42
2021-12-23 00:51:10
10 Tips for a safe Christmas with your pet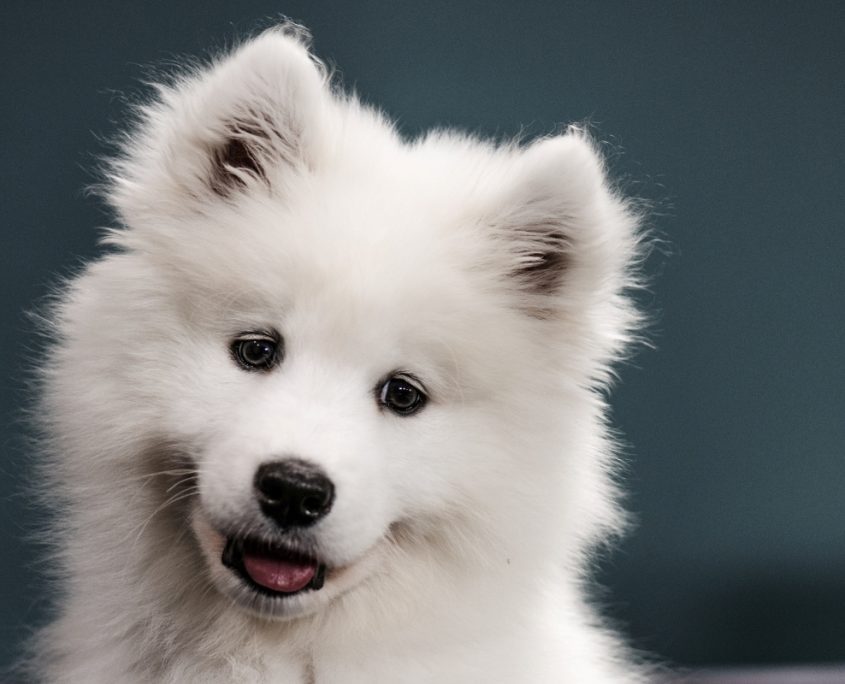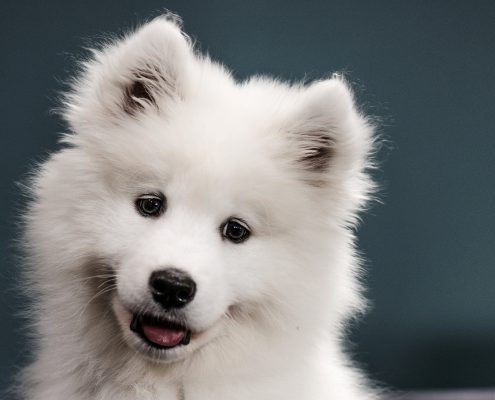 https://jakartapetfoods.com/wp-content/uploads/2021/11/Prins-Indonesia-chosing-your-dog-breed.jpg
800
1900
Maarten Smit
https://jakartapetfoods.com/wp-content/uploads/2020/11/LOGO-jakartapetfoods-website-header.png
Maarten Smit
2021-11-29 23:09:46
2021-11-30 16:04:29
Which dog fits me best?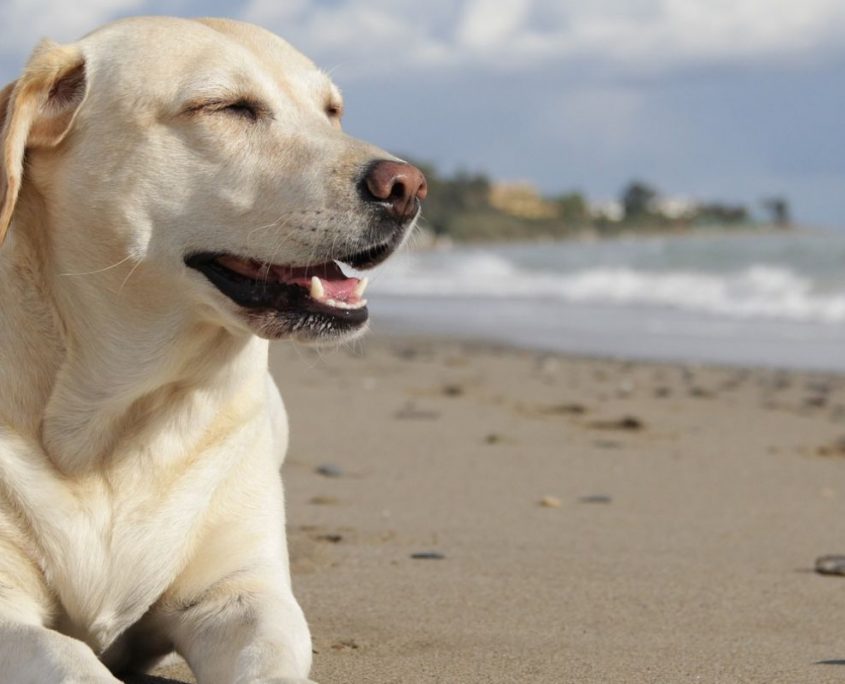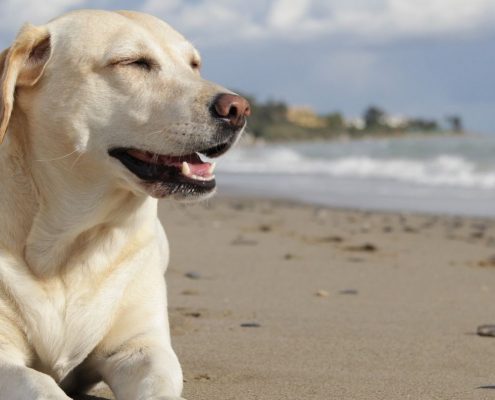 https://jakartapetfoods.com/wp-content/uploads/2021/05/jakartapetfoods-prins-petfoods-obesity-dogs-article-header.jpg
799
1900
Maarten Smit
https://jakartapetfoods.com/wp-content/uploads/2020/11/LOGO-jakartapetfoods-website-header.png
Maarten Smit
2021-05-05 17:17:33
2021-05-05 17:24:04
Obesity in dogs