From the age of six months, your sweet puppy can turn into a rebellious pubescent dog. Your dog can't help it: it's just because of the hormones are now running through his body! Just like humans, dogs can get in the way of themselves during puberty. Adolescent dogs change, do not know what they want and sometimes just become real troublemakers. It is important that you and your dog learn to understand each other, we will help you on your way!
Dog puberty
One dog hits puberty earlier or displays puberty-like behavior more than another dog. The duration of puberty also differs from dog to dog. This can differ per breed and size of dog. Small breeds, on average, are more likely to enter puberty earlier than a larger breed. Health also plays a role, long-term complaints such as giardia (intestinal infection caused by parasites usually causing severe diarrhea, vomiting and weight loss) can cause your puppy to start puberty later. Proper guidance of your 'teenage' dog ​​consists in large part of patience, patience and patience. If you manage to get through this period properly, your puppy will turn into a super dog!
Behavioral expressions
A teenage dog is concerned with himself and all kind of smells and thus not with you as loving pawrent. An dog in puberty takes more distance when walking, pulls harder on the leash or runs off. A pubescent dog also becomes more prey focused, starts jumping up more and may well enjoy chewing on and destroying your interior. Your teenager really cannot help himself or herself for the phase he or she is going through. Below is a list of behaviors that are often seen in an adolescent dog:
pulling the leash (again)
lashing out to other dogs
jumping up, paws in your face
soiling, doing his 'business' in the house
running off
demolition behavior
doesn't want to be alone anymore
disobedience, not listening
keeping its tail wagging even when you're angry
Hormonal changes
Hormones are signal substances that are released into the blood by certain glands. By sending signals, hormones regulate many processes in the body, including the growth and maturation of sex cells. Hormone spikes will cause behavioral changes. So much will change internally and externally, even so that your dog can no longer keep up with all. The world is big, contains many scents and colors and they all have to be discovered. It is up to you to manage all this as a wise, calm and loving pawrent. Just as with the anxiety phase, in due course all will be really fine with the right guidance!
Some tips
Tip 1: Repetition
Keep explaining things to your adolescent dog and reconfirm and praise for the things he does right .. "Good, that's it." "Good, that's waiting." If necessary, take a step back in your workout, or make an exercise a bit easier. Don't be too quick to think that your dog already knows or can. The power of learning is in repetition!
Tip 2: Diary
As an adolescent dog owner, keep a diary in which you write down all your annoyances. Then you see A) the progress over time and B) you can look back on puberty later with a warm heart. Or write a letter to your adolescent four-legged friend. Put the letter in an envelope and put it in the back of your diary. If you find and reread it months later, you can probably laugh heartily about everything of that time!
Tip 3: Change teeth
Around 7 months, dogs can start chewing things enormously again. Their teeth seem to have already been replaced, but often the last rear molars still appear around this period. So keep that in mind!
Tip 4: Role model
Adolescents among themselves are masters of mischief. Provide a role model: your adolescent learns the most from a social, well-behaved and adult model dog!
Tip 5: Fun activities
Plan fun things to do with your adolescent dog. Continue with the obedience training, start a fun sport or activity, join a workshop … There is so much to discover together!
Tip 6: Ask for help
It takes a village to raise a child, in other words: you need the cooperation of others to raise your teenage dog. Ask others to help you, such as ignoring your dog when necessary.
Tip 7: Everything you pay attention to grows!
Focus on and positively reinforce desired behavior of your teenage dog, and avoid unnecessary corrections towards undesired behavior. Because: everything you pay attention to grows!
Tip 8: Sniffing time
Put your adolescent dog's nose to work. It is completely designed for sniffing. Being able to use their nose is really a great workout for dogs where they can use a lot of energy.
Tip 9: Testosterone
Good to know: the testosterone level in an adolescent dog is seven times higher than in an adult dog! This is just a phase you have to go through, but rest assured, all will be fine and balanced again!
Tip 10: Work-Out!
A nice workout? Find water streams or a pool in which your adolescent can walk knee to elbow deep in. Aqua jogging is a great muscle training.
Tip 11: Adolescent or problematic behavior?
Adolescent behavior disappears by itself, problem behavior does not. Do you have the idea that your adolescent dog is derailing? Then contact a dog behaviorist who can help you before the problems get worse!
Pulling on the leash
Does your dog pull his leash frequently when walking? This is not pleasant, not for you and not for your dog. Pulling on the leash is easy to unlearn, here's how:
Standing still: Stand still when your dog pulls and wait until he comes back to you or sits down.
Wait for rest: Dogs are smart and can learn to wait, only to pull on a leash again while walking. If this happens, stand still longer and wait for your dog to really relax. You can see this, among other things, by the slowly lowering tail. Where you find your dog fully relaxed again, the reward is to start walking again. Just make sure your dog is fully relaxed first, before walking again.
Walking backwards: Start with a treat in your hand and lure your dog along as you walk backwards. After a few meters, turn clockwise and keep holding the treat in front of his nose. Your dog will now walk to your left, at that moment you say 'follow' and give his reward (of course you may use another command as you please). Prins Train & Care reward cream works excellent for this purpose.
ZigZag: Hold a short leash at the end and now randomly walk back and forth, preferably in directions that your dog had not thought of. Don't say anything now, just keep running patterns; zigzag, turn around or walk a 90 degree turn. If your dog decides to follow you and / or approaches you, reward with a treat!
The most important and most difficult thing is to persevere. Whatever training method you use, walking without a pulling dog is training, training and even more training. Is your dog still young? Then count on working on during the full first year of his or her life. There is so much to see in our world, for a puppy, walking next to you is the last thing they think about. Is the training a success? Keep practicing it regularly to avoid recurrence of undesired pulling of the leash! Above all, have fun training your furry friend, and share your experiences with us.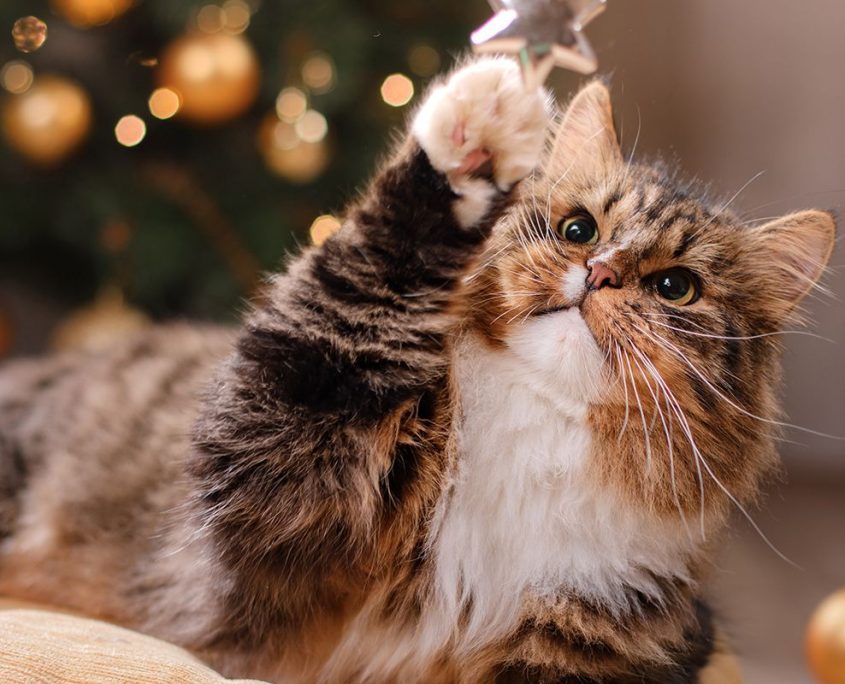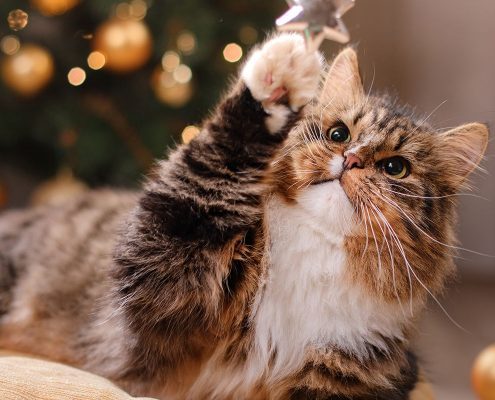 https://jakartapetfoods.com/wp-content/uploads/2021/12/Prins-indonesia-jakartapetfoods1-header-pet-christmas-tips.jpg
800
1900
Maarten Smit
https://jakartapetfoods.com/wp-content/uploads/2020/11/LOGO-jakartapetfoods-website-header.png
Maarten Smit
2021-12-23 00:50:42
2021-12-23 00:51:10
10 Tips for a safe Christmas with your pet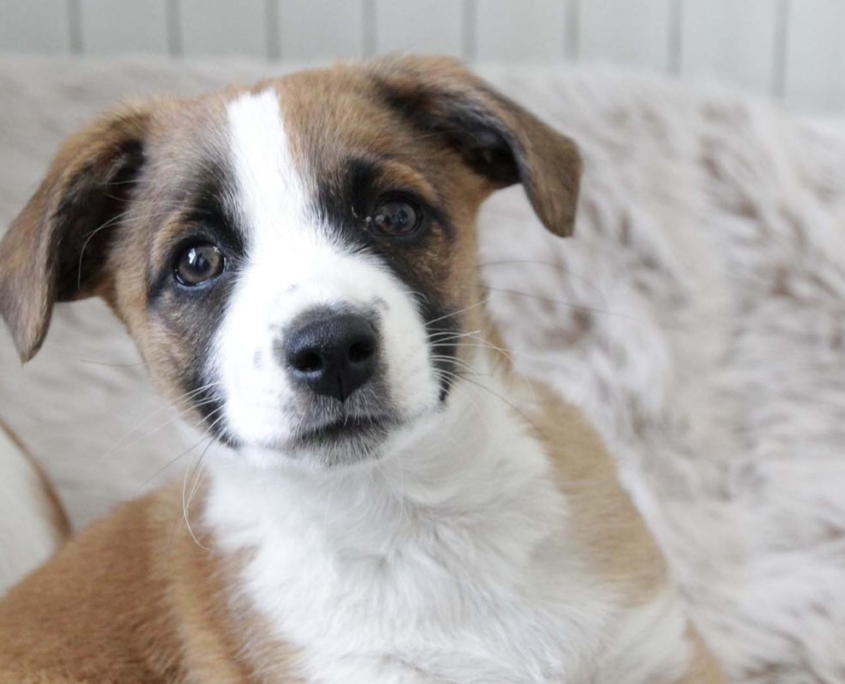 https://jakartapetfoods.com/wp-content/uploads/2021/04/Prins-article-dog-health-check-1.jpg
800
1899
Maarten Smit
https://jakartapetfoods.com/wp-content/uploads/2020/11/LOGO-jakartapetfoods-website-header.png
Maarten Smit
2021-04-08 17:08:48
2021-04-09 15:45:31
Health check for your dog